Welcome to GIORGOS LANDAS LLC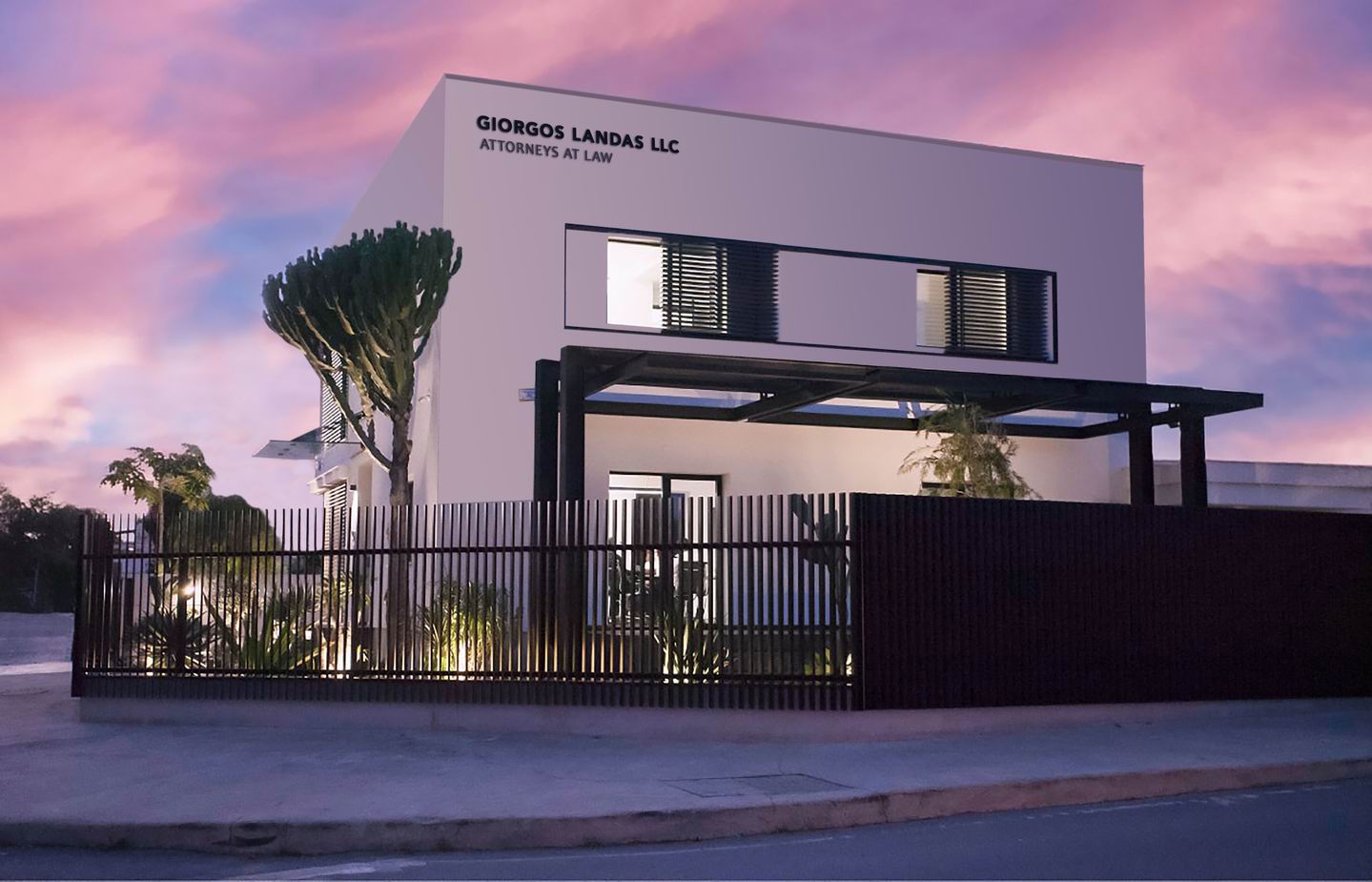 "Justice delayed is justice denied." - William E. Gladstone
At GIORGOS LANDAS LLC we provide the utmost of care and scrutiny to each and every case. With a meticulous approach to detail, we are committed not only to giving our clients the personalized attention they deserve, but also to maximizing claims for the greatest possible benefit.
GIORGOS LANDAS LLC Law Firm has developed a leading law practice, based on its successful legal support and litigation efforts for clients.
Our Law Firm is currently advising (and litigating on behalf of) individuals, as well as local and international manufacturing and trading corporations, LLC's, or partnerships, from various sectors of activity.
Exceeding clients' expectations
Our principles
We are committed to helping our clients achieve their goals by providing commercially focused legal advice of the highest quality that will consistently exceed their expectations. We believe in the power of collaboration, collegiality and teamwork, and we have an open, approachable style. Our strength comes from our 'one firm' approach and our partnership ethos.
Expect The Best
Why Choose US
We provide attentive, highest‑quality, personalized legal services. Every client, whether an individual or a large business, matters to us and receives the same high quality attention from our partners.
Each of our lawyers has specific expertise that is able to serve our clients' needs most effectively and to get the best result possible for that client. We are very agile and creative at LANDAS LAW LLC and have years of experience amongst our lawyers and years of achieving top results.
Our success is rooted in our core values. These values form the foundation principles that define what we stand for as a law firm and as individuals.
Integrity
Client Focus
Collaboration
Excellence
Where are you located?
Our law firm is located in Limassol, Cyprus, but we can undertake any case at any part of the island.
Which fields of law do you practice?
We have lawyers for almost any law related field. Corporate, commercial & business, intellectual property, real estate, interantional tax planning, banking & finance, legal consultancy & litigation, employment law, matrimonial & family
Do you offer corporate services?
FULLTRUST MANAGEMENT LTD is a licensed from the Cyprus Bar Association with number 377 to provide professional fiduciary and administrative services.